Registration No. :CSR00001639
205/44 Veer Savarkar Block , Shakarpur , East Delhi , Delhi , 110092
SHODH is a growing non-government, non-profit, non-political, secular and social development organisation with more than a decade of existence and has touched more than 10,000 lives directly and indirectly.
Shodh is an Indian non-profit and social development organisation with a specific focus on implementing research based interventions. At Shodh, we believe that a research based approach towards social issues goes a long way in creating sustainable solutions and lasting impact.
The focus areas of our work are health, water & sanitation, education and livelihoods for the vulnerable population.
Mission of SHODH is to bring a holistic and sustainable change in the lives of the vulnerable sections of society through innovative solutions and implementing evidence based interventions.
Vision of SHODH is to envision a world where all individuals and communities can have equal opportunities for growth and development without compromising on the resources for future generations
We work on various issues by engaging the people we work for and with. We focus on implementing research based interventions to create sustainable solutions and a lasting impact. Current studies/ intervention programmes are in various locations which includes Andhra Pradesh, Bihar, Delhi, Haryana, Jharkhand and Uttar Pradesh and Telangana.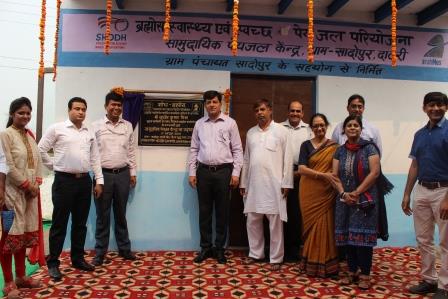 For More Info....