Udayan Care
---
Established In 1994
Registration No. :CSR00000619
A-43 , Chittaranjan Park , New Delhi , Delhi , 110019
---
About the organization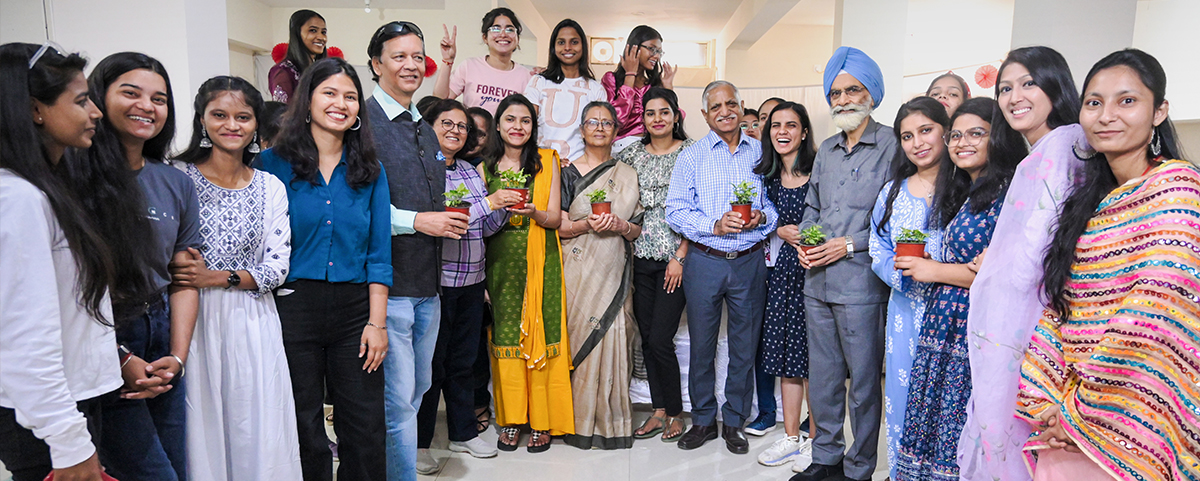 "Udayan"', in Sanskrit, means "Eternal Sunrise". We aim to bring sunshine into the lives of underserved sections of society that require intervention. Registered in 1994 as a Public Charitable Trust, Udayan Care works to empower vulnerable children, women, and youth in 23 cities across 13 states of India. We began with thorough research on existing models for children in need of care & protection and opportunities that exist for young girls, women and disadvantaged youth. The dynamism of the founders and strong teamwork were the key factors in developing Udayan Care's innovative programme models.

Udayan Care's initiatives are focused on regenerating the rhythm of life of the disadvantaged. Through the power of mentorship, we nurture children, who are orphaned, abandoned and at risk, in the warmth of a simulated family environment at our 17 Udayan Ghars, our long-term group homes. Once the children reach the age of 18 years, they move into our After Care Programme and continue with higher education or vocational training to get into jobs. Furthermore, we enable girls from economically weaker sections to receive higher education through our Udayan Shalini Fellowship Programme across 19 cities in India. We also empower under-served youth and adults to improve their employability skills at our Information Technology and Skill Centres across Delhi NCR, and now in Kurukshetra (Haryana) and Srinagar (Uttarakhand) too.
Udayan Care advocates for children's rights in alignment with the Indian Constitution, the United Nations Convention on the Rights of the Child (UNCRC), and the Sustainable Developmental Goals, through its efforts in advocacy, research, publications, by organizing and participating in seminars and conferences, and through training, childcare cadres in standards of Alternative Care.

In 25 years, we have directly impacted the lives of over 25,000 children, women and youth in 23 cities of India – Delhi, Noida, Gr. Noida, Ghaziabad, Gurugram (Narsingpur and Sidhrawali), Kurukshetra, Jaipur, Phagwara, Dehradun, Haridwar, Aurangabad, Kolkata, Hyderabad, Chennai, Faridabad, Panchkula, Baddi. Bengaluru, Pune, Thane, Vadodara, and Srinagar (UK) being the latest to join in 2018-19.
For More Info....
Special features of the organization
Since 1994, Udayan Care has impacted the lives of over 25000 children, youth and women

Through our flagship programme, Udayan Ghar we have impacted the lives of more than 1061 children

Under our Udayan Shalini Fellowship over 8326 have benefitted from our programme

It and Skill Development programme has touched the lives of over 15491 students and 1259 women
Why should a corporate partner with organization?
Udayan Care was started with a Vision "Making Young Lives Shine" which means to bring a ray of hope in the lives of underserved through an immediate intervention. From 1994 to 2019 we have established 17 homes for orphaned and abandoned children. Our USF programme has 21 chapters in 19 cities across 13 states and has impacted the lives of over 8326. To improve the livelihoods of women and youth we have developed 14 IT centres across Delhi NCR and 2 Skill development centre in Uttar Pradesh and Srinagar.
Udayan Care is working towards achieving SDG 4, 5, 8 and 10 by bringing a shift in the lives of children, youth and women in semi-urban slum areas. Children and youth are the citizens of tomorrow and we want to ensure that those children should get the opportunity to receive a quality education, vocational skills especially those who do not have the means to attain these benefits.
In this process, we have impacted over 25000 lives. The kind of engagement we have with teachers, parents, mentors have shown us that change is possible and that a lot more needs to be done. Udayan Care believes in transparency and accountability and has been accredited by GiveIndia, Credibility Alliance & Guide Star India, organizations that monitor and accredit non-governmental organizations for transparent and credible performance. We have the IICA (Indian Institute of Corporate Affairs) accreditation to receive funds under CSR as well as the TISS (Tata Institute of Social Science) Accreditation under the TISS Assessment and Empanelment Standards for Development Institutions in India (TISS AESDII). We have also received ISO 9001:2015 for accountability, credibility and transparency in Systems & Procedures for Programme Implementation, Fundraising & Financial Management.
Chief Functionary
Dr. Kiran Modi
Founder & Managing Trustee
kiranmodi@udayancare.org
---
Contact
Arun Talwar
Chief Operating Officer
fundraising@udayancare.org
9810114644
---
Project Detail of Organization
Project Type: CSR
India is home to approximately 23.6 million orphans and vulnerable children such children are vulner....
More CSR Info >>
Project Type: CSR
The USF programme was initiated in 2002 with just 72 girls in our North Delhi Chapter and within the....
More CSR Info >>
Project Type: CSR
On the belief of Udayan Care's mission to enable every adult the dignity of self-reliance, Uda....
More CSR Info >>