Atmavallabh Hospital Campus , Near GEB, Himatnagar Road , Idar , Gujarat , 383430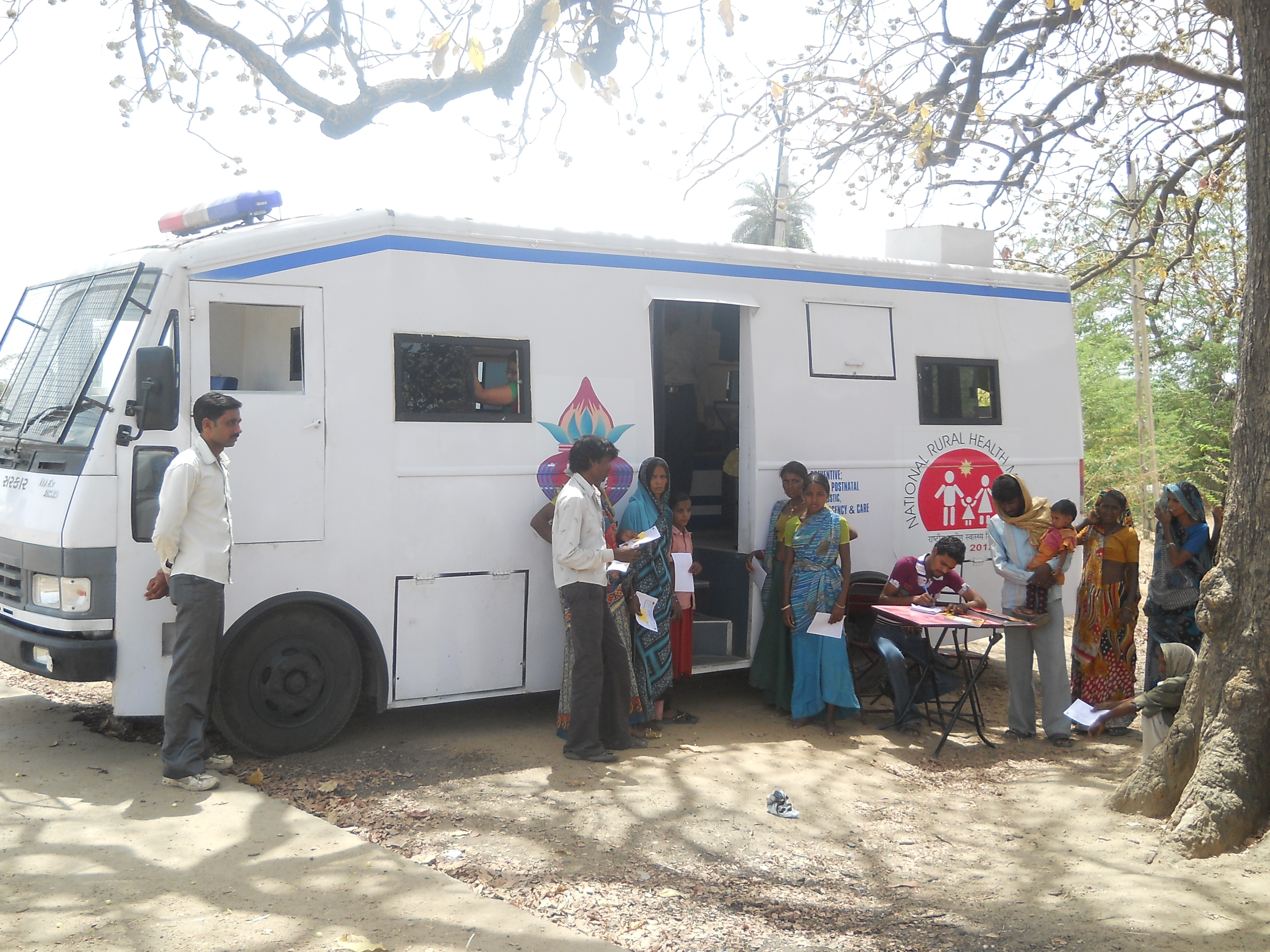 Vishvakalyan society is a registered charitable, apolitical, secular organization dedicated to heath care established by surgeon Dr. Dinesh C. Parikh in 1988.
Self experience of helplessness to save life of his own mother from heart attack due to lack of facilities in his home town motivated a surgeon to establish a hospital to serve needy either free or at affordable cost.
Atmavallabh Hospital was established by him in 1991 as 10 bed surgical clinic in rented building with four paramedics from donation of gratuity of his parents. It was dedicated to the founder of an institution-hostel which had not only given him financial aid to be doctor.
Today campus has 100 bed hospital with blood bank affiliated with own nursing school and paramedical collage. They manage two mobile medical units too. A strong and dedicated team of 100 people includes doctors, nurses, paramedics, faculties, managerial and support staff.
Initially their work was focused mainly on tribal blocks of Sabarkantha district only but now their service area includes neighbouring blocks of tribal districts of Rajasthan too.
Since inception their strategy is to fulfil the need of time & place and ensure technical feasibility and financial viability. Initially their focus was on health care but in 2008 they accepted education, elimination of poverty and rural development as their core objectives.
Initially they served at low cost and depended on funds mainly from individuals for both growth and maintenance. Soon they realized its limitation. So they adopted methodology to be not for profit and to work in close association of Government and other likeminded NGO and not to duplicate services in 1999. In 2005 they opted to act like a social enterprise and utilize the cash surplus for beneficiaries and development.
Not number of beneficiaries but also the percentage of free beneficiaries also increased every year but during last decade it has increased by folds. Up to 31-03-2016 we have examined 1039736 persons of which percentage of free examination is 66%. Total patients served during 1991-97 were 83864 of which only 4% were examined free and during 2010 -17 655587 were served of which 88% were examined free. They have performed 23778 cataract surgeries free and trained nearly 1200 local youth to be qualified skilled paramedics & nurses with 60 to 90% placement.
Society has trained nearly 1200 local youth to be qualified skilled paramedics & nurses with 60 to 90% placement.
They provide primary health care free of cost to 105 remote tribal villages by two mobile medical units as public private partnership with National Rural Health Mission. Their performance ranks number one in the whole state.
Society has been appreciated by government many times and special grant of 25 lacs Rs. was awarded in 2009 for eye unit. They get fund from District blindness control society for free eye surgeries. Their managing trustee Dr. Dinesh C. Parikh is founder trustee of Gujarat chapter of Vision 2020, Right To Sight. Help Age India supports organization since 1999.
Society is active in many humanitarian and social welfare activities including relief during calamities.
Vishva Kalyan Society is looking forward to start a new project on Combating Hypertension and Diabetes. Their mission is to control and prevent the growing burden of Hypertension and diabetes in their service area. The vision is to bring innovative and sustainable solutions that reduce the social, economic and medical burdens of Hypertension and diabetes by actions which are manageable, sustainable, and serve as an inspiration.
Objectives of projects are
Increase awareness about Hypertension and Diabetes

Screening of all the people above 35 years for both disease especially who are at high risk

Ensure regular treatment and control

Promoting healthy behavior among individuals, families, and communities. It includes cessation of tobacco and harmful use of alcohol, eat healthy food, increase physical activities

Associate with government machinery and local leaders in implementation of project.
Their target area will be Idar and Vadali of Gujarat.
For more information please visit the Link.
For More Info....