GRAMA
---
Established In 1989
Registration No. :CSROO003152
GRAMA , GRAMA TRAINING CENTER , Challakere , Karnataka , 577522
---
About the organization
Origin
Grameena Abhivruddi Mathu Adhyayana Kendra, better known by its acronym GRAMA, is a not-for-profit Non-governmental Organisation (NGO) working in the development sector since its inception in 1989. GRAMA was registered under the Indian Trust Act, 1882 on 12th July 1989 (No.29/89 dated 12.07.1989). GRAMA, which means 'village' in Kannada, has concentrated on the empowerment of rural women and structural alleviation of poverty in rural areas of Chitradurga and Tumkur districts in Karnataka. GRAMA's core strength is building People's Institutions including Self-Help Groups (SHGs), Tank Users Groups (TUGs), Village Watershed Management Committees, Village Farmers Committees etc. to enable informal and self-sustainable institutions with active participation of womenfolk.
About GRAMA
GRAMA is present and active in several villages in Chitradurga district in the State of Karnataka. It is also exploring the option of extending its activities to other districts in collaboration with other organizations and Government Departments working on similar development issues. GRAMA is executing various projects funded by different agencies. These are mainly on Natural Resource Management including NABARD Watershed Project, Sujala-2 RIDF (funded by NABARD based on the guidelines of World Bank-funded Sujala-1), Organic Farming etc. It continues to focus on Institution Building, which is GRAMA's core competency. Informal schooling, Microfinance, Capacity building and research activities relating to Dry Land Development are other major activities.
Values:
Accountability

Open-mindedness

Collaboration and Networking

Independence

Community of optimists
Vision:
Irrespective of caste, creed, religion and region, establishing a democratic society with a sustainable development agenda requires the active involvement of womenfolk in decision-making processes.
Mission:
Organizing the rural poor, particularly women, for economic, social and political empowerment, through active participation and enabling an informal and sustainable development of People's Institutions.
Objectives:
To enable rural women to gain socio-economic and political parity with men by teaching them skill-sets and/ or introducing them to Micro-Finance so that they are gainfully employed and in a position to supplement family incomes.

To restore ecological balance in rural areas with the active involvement of the farming community, particularly women, without burdening them further.

To supplement the formal education provided by government schools in villages, by fostering informal education, filling knowledge gaps and imparting skill sets so that these children can match their city-bred counterparts.
Modus Operandi:
Networking:
Approach:
Conceptualization, planning and implementation along with stakeholders through Institution Building and networking, Capacity Building and rendering the communities, a self-reliant status.
For More Info....
Special features of the organization
Participation, Openness, Transparency and Accountability are the hallmarks of GRAMA in engaging with stakeholders.

Building People's Institution is the core competency of GRAMA.

Women are the center stage of development.

Independence - They are fair, honest and unbiased. They act with integrity and fearless independence.

They believe in what they do - Their work contributes to societal change and they strongly believe in the value of what they do. This belief is grounded in their personal ethics and their vision of what makes a good workplace.

They know what they do - They are knowledgeable, sensible and astute in their relationships with rural people, particularly women and children. Their experience allows them to make sound judgements and useful recommendations.
Why should a corporate partner with organization?
GRAMA is working in a drought-prone area that receives less than 530 mm rainfall annually. In such situations the maximum brunt is borne by women, particularly those who are poor and from backward communities. Indiscriminate exploitation of nature, inter alia, adversely affects water availability; lack of nutritious food severely impacts women and children, especially girls. Women are not getting their respectful place in the family and society as their contributions are not tangible and they are victims of a patriarchal system. Farmers are suffering due to wrong farming practices and exploitation by middlemen. GRAMA aims to make women productive by establishing a production unit and also engage women in processing and marketing farm produce. Women can work from their home and produce marketable goods. Farmers can produce quality agri products, including perishables, which can be marketed to earn fair profit in a hassle-free manner. Farmers will be trained in viable farming practices with less input cost by adapting less intensive use of chemical fertilisers and pesticides and marketing their produce profitably. GRAMA will develop a user friendly easy to handle Tech Solutions to manage production by lakhs of people and marketing the final product. It is committed to solve the problems and seeks support from the corporates for building a sustainable and replicable business model that will: enable millions of women to become productive forces; improving the family health particularly children; asserting due right in family and society; bringing about gender parity; and ensure that they get rightful returns for their hard work; and will empower women to live in a dignified and improved living.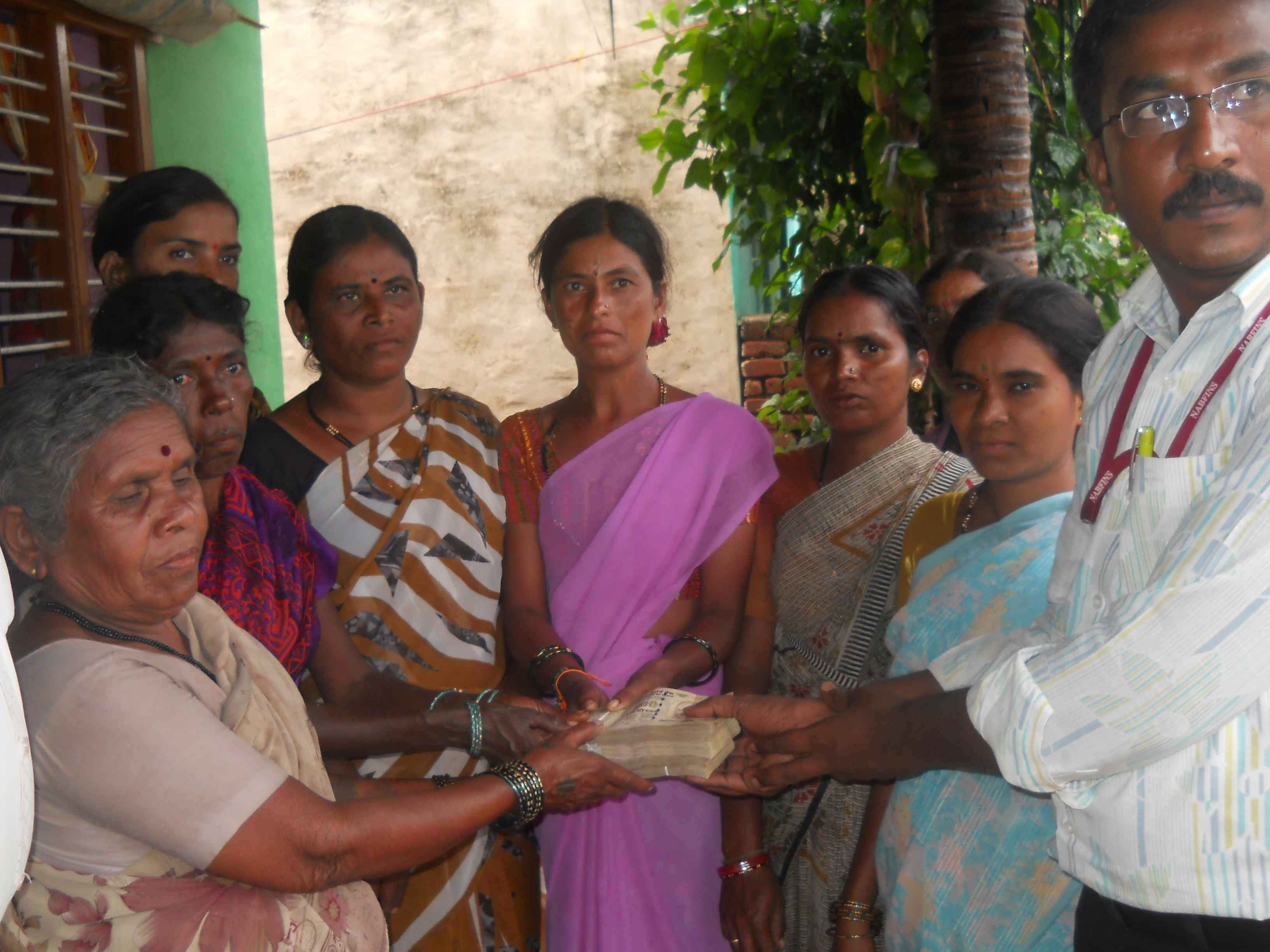 Chief Functionary
SRIDHAR DM
Managing Trustee
sridhar.dm@gramachitradurga.in
---
Contact
Sridhar DM
Managing Trustee
sridhar.dm@gramachitradurga.in
9880399560
---
Project Detail of Organization
Project Type: CSR
Project Gramodyog visions to Make every rural household a production unit and every rural women....
More CSR Info >>