Childwelfare & Holistic Organization for Rural Development (CHORD)
---
Established In 1998
CHORD, #1-9-665/7, , Vidyanagar, , Hyderabad , Telangana , 500044
---
About the organization
Chord is a non- profit and non-political relief and development organization. Right from the beginnings in 1998 to this day Chord has successfully rescued and empowered with education, counselling and care, over 15000 underprivileged children and has touched lives of tens of thousands through its awareness and sensitization workshops.
Chord imperative to empower with education and training, the lives and plight of the underprivileged continues, with help from volunteers, students, professionals and socially conscious citizens and together organization hope that the contribution to their less fortunate friends keeps growing as they do.
Vision
Ensuring every child is in school and learning with dignity

Every young man/women trained in skills

Every community is progressing and vibrant
Mission
To implement a robust, replicable and sustainable three-fold community development model to eradicate child labour and alleviate poverty by educating children, training the youth in employable skills, sensitizing the society and empowering the community.
Current Goal
Values and Objectives
Every child is uniquely gifted and deserves a childhood and quality education. Education is a social investment resulting in long term benefits

Skill Development and Training is a National imperative for sustainable Economic Growth

Equal opportunity and Social Justice ensure Economic Development

Pursuit of individual Liberty and Fraternity ensure National integrity

People are a resource worth investing
For more information please visit the Link.
For More Info....
Chief Functionary
Mr. Suman C Malladi
President
sanjeevseelam86@gmail.com
---
Contact
S J Sanjeev Kumar
Communications Executive
sanjeevseelam86@gmail.com
+91-40-23156196 /+91-9989057676
---
Project Detail of Organization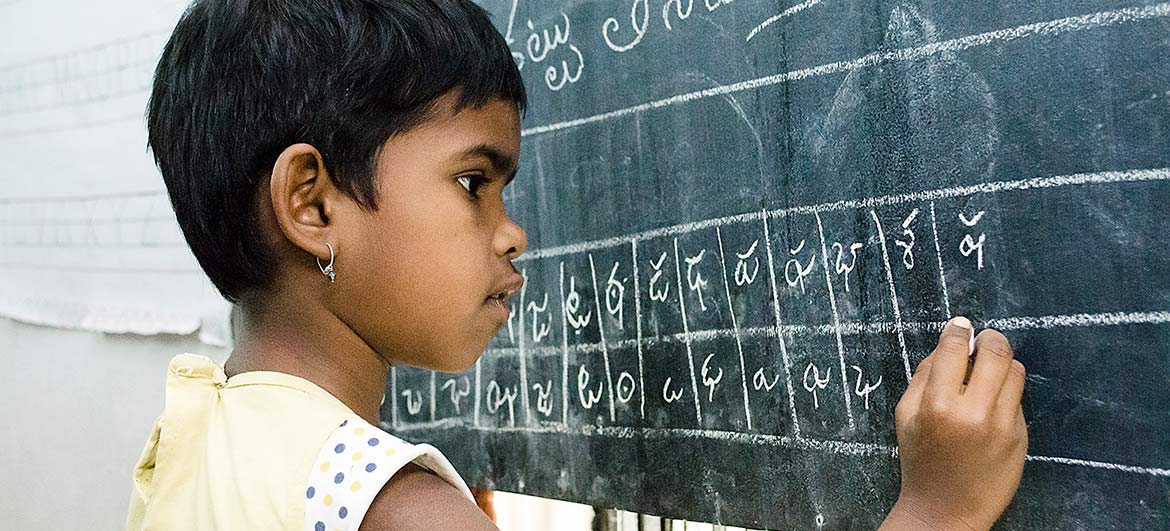 Project Type: CSR
Aashirwad a school for girl children is a flagship program of CHORD that aims to educate, empower,....
More CSR Info >>