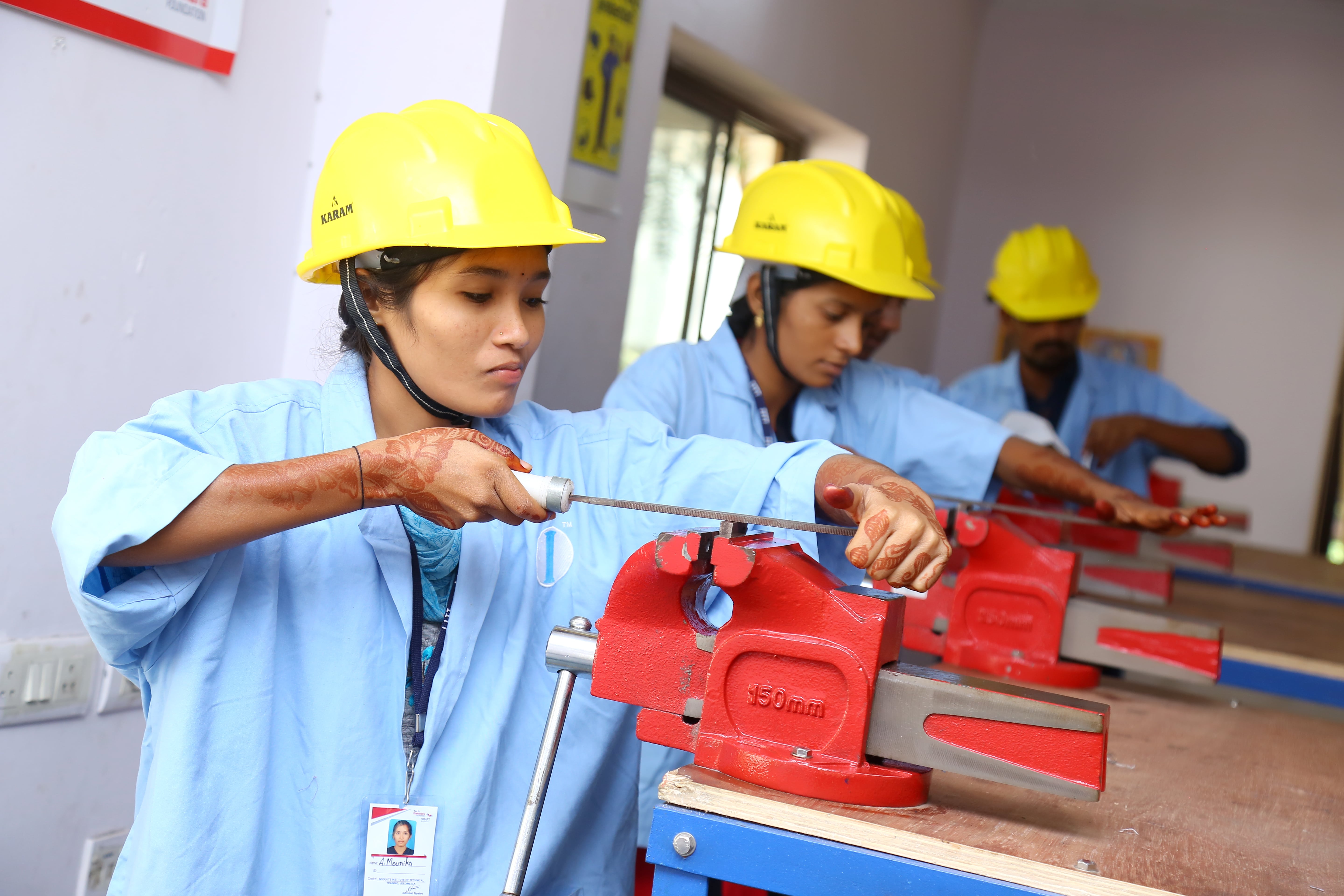 Pradhan Mantri Kaushal Vikas Yojana (PMKVY) is the flagship scheme of the Ministry of Skill Development & Entrepreneurship (MSDE). Individuals with prior learning experience or skills will also be assessed and certified under Recognition of Prior Learning (RPL). Involute Institute of Technical Training's primary objective of this Skill Certification Scheme is to enable people to take up industry-relevant skill training that will help them in securing a better livelihood. This is the flagship scheme for skill training of youth to be implemented by the new Ministry of Skill Development and Entrepreneurship through the National Skill Development Corporation (NSDC) covering no less than over 24 lakh persons, at Involute Institute of Technical Training this scheme will help people in covering the following
Involute's Skill training would be done based on the National Skill Qualification Framework (NSQF) and not to mention Involute only follows the best in industry led standards.

One of the highlights of this training is the monetary reward which is given to trainees on their assessment and the certification by third party assessment bodies.
The average monetary reward would be around Rs.8000 per trainee
The benefit of training with Involute Institute of Technical Training would not only mean that you get direct funds transfer- meaning not only do you complete your training and reap monetary rewards but also reap those benefits without any intermediaries.

This programme at Involute Institute along with PMKVY also help you attend various camp based approaches such as 'Kaushal and Rozgar Melas' which would be organized for dissemination of information and help you in clearing any doubts or support queries.

Involute works on a strict Mentorship program which would be created in order to support trainees and provide career guidance and counseling.

Grievance redressal mechanism is in place for any issues or problems and you can also register the same via Online Citizen's portal.