VISION
To see Indian villages not only economically prosperous but as centres of prosperity consciousness integrating leading corporate houses, planners, technologists and development oriented people having stewardship which is spiritual in Vision, scientific in temper and humanistic in Karma.
MISSION
To provide an alternative model of rural development which is sustainable, replicable and ever evolving essentially empowering under privileged and marginalized sections of society and providing basic infrastructure and balanced ecological base to the villages.
OBJECTIVE
The objectives of Lupin Foundation broadly could be summarized as below:
Economic:
To help create more employment opportunities particularly for unemployed youth and women.
To strengthen primary occupations like agriculture and animal husbandry through increased output & value addition.
To strengthen secondary occupations such as cottage industry, handicrafts and service sector through quality enhancement and wider market acceptability.
Social:
To develop proper social, cultural, scientific and spiritual attitude amidst rural community.
To instill in villagers an urge and keenness to work for their own development.
To develop an attitude towards living a healthy life and taking concrete steps in that direction.
Infrastructure:
To create basic infrastructure facilities for the community such as:
Provision for drinking water.
Building internal roads
Basic sanitation
Formal education
Community centers
Electrification
Training cum production centers
SCALE UP STRATEGY: Lupin believes that to have visible impact of the CSR operations, scalability is important. Therefore, Lupin foundation closely works with central and state Governments and their departments as well as with international organizations to achieve its objectives. The convergence and collaboration are the integral part of its strategy.
Thematic Areas
Agriculture,food and nutrition

Community Development

Education and Employment

Livelihoods

Water and Sanitation
Our Recent Projects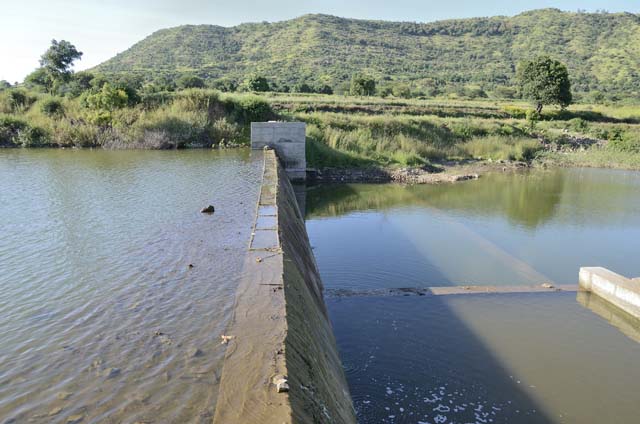 The Fund is being utilized mainly for the following purposes. Promotional efforts with Communities, NGOs, SHGs, Panchayats, Bankers and Government Departments on grant basis, etc.
Read More >>

To promote sustainable participatory livelihood program ("Wadi" model and "beyond Wadi approaches") which inter alia, aim at economic uplift through sustainable agriculture, social empowerment, improvement in quality of life including health and women development, in tribal predominant areas
Read More >>
The Better Cotton Initiative (BCI) aims to make global cotton production better for the people who produce it, better for the environment it grows in and better for the sector's future, by developing Better Cotton as a sustainable mainstream commodity.
Read More >>
If you are part of the foundation and want to add more information, CLICK HERE